Welcome to Corinium Care in South Africa, one of the leading live-in care agencies based in the UK, where we put the personal touch at the heart of everything we do.
We specialise in the provision of live-in carers and caregivers for elderly people in their own homes in the UK, and many of our care workers come from South Africa and Zimbabwe, as well as from the UK.
Our clients are frail and vulnerable but wish to stay in their own home and maintain their independence.
After more than 20 years providing care, we know how important it is for our clients to have the right person alongside them, offering both care and companionship. That's why our caregivers and live-in carers are second to none.
From our base in Gloucestershire, we operate all over the UK providing caregiver jobs, and primarily in the southern part of the country, from Wales through to Sussex, Kent and London.
Why not join our team of live-in carers in the UK?
Our live-in carers and caregivers come from all walks of life and many are from South Africa and Zimbabwe. What they all have in common is a caring nature, and a desire to make their client feel safe and comfortable in their own home.
For more information, and to join our team, please keep reading this website or go to our UK website.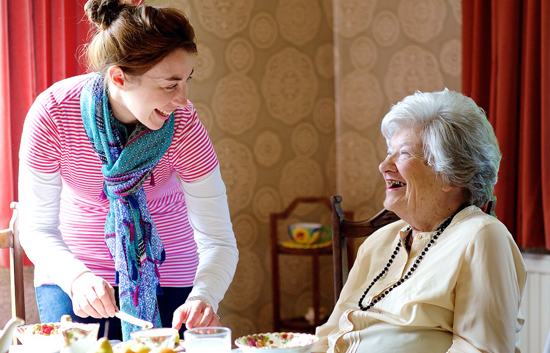 Why Corinium?
If you are looking for work as a caregiver in the UK, here are some compelling reasons to choose Corinium Care. Read More
What our carers say
"How lucky I was to discover Corinium Care – the best company I have ever been involved with. Having delivered lots of training in my professional life, I feared the care training would be a daily grind of stuff I already knew. How wrong I was. It was varied and relevant, delivered by a team of enthusiastic women who were obviously very proud of their career choice and of Corinium."