Corinium Care Ltd is one of the leading live-in care agencies in the UK, operating primarily in the southern part of the country, from Wales through to Sussex, Kent and London, providing full-time care in people's homes.
We also have recruitment offices in Zimbabwe and South Africa.
Set up in 1995, we specialise in the provision of live-in carers for elderly people who are frail and vulnerable. They find it increasingly difficult to manage alone but wish to stay in their own home and maintain their independence.
Our live-in carers:
After 15 years providing care, we know how important it is for our clients to have the right person alongside them, offering both care and compassion. That's why our caregivers and live-in carers are second to none.

All are carefully selected and benefit from Corinium Care's own award-winning training programme. They come from all walks of life and many come from Zimbabwe and South Africa, but what they have in common is a caring nature, and a desire to make their client feel safe and comfortable in their own home.
High standards:
Corinium Care is registered with the Care Quality Commission and achieved an 'Outstanding' rating for our caring service. We were also awarded a 'Good' in the four other categories and an overall rating of 'Good'.
We pride ourselves on our high standards in every aspect of our business and take care of our clients and carers with equal regard.
Our history: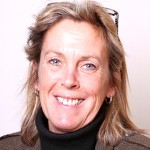 Corinium Care was set up in 1995 by Chief Executive Camilla Miles. The company is still privately owned and has a strong team ethos.
Want to know more:
If you'd like to know more about Corinium Care and the people who work for us, please go to our UK website.